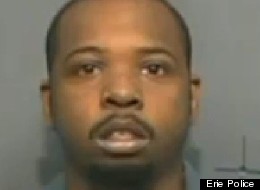 Today in "All Things Ratchet" William Gillespie has been accused of trying to sneak crack cocaine past security at the Erie County Courthouse, Erie, Pennsylvania.
Gillespie was said to be carrying more than a dozen bags of crack cocaine. He was passing through the courthouse metal detector last Wednesday morning, and when asked to empty his pockets  into the small bowl that the courthouse provided, he placed a pill bottle into the bowl.
The pill bottle raised suspicion to the Erie County Police, and they began to investigate Gillespie. Upon their discovery, they found that the bottle contained not one, but 15 individually packaged rocks of crack cocaine.
Gillespie was taken into custody and charged with possession of a controlled substance, intent to deliver and possession of drug paraphernalia. He is now sitting in the Erie County Prison, and has a $15,000 bond.
Remember! Be sincere and always straight forward!
Stories You'll Like!: